Medical & Fitness Experts: Gyms Are Crucial to Fight COVID-19
Posted by Sami Smith November 10, 2020 on Nov 11th 2020
The physical, mental, and emotional damage from the pandemic is increasing nationwide. Experts are pushing data and facts to keep gyms open as part of a solution to fight the negative effects brought on by the virus, lockdowns, and isolation.
o counter the misconceptions and negative news—and mark health clubs as essential businesses—IHRSA is meeting with medical and health policy experts to get their view on the matter. This article is an installment in a series in which we will share expert opinions from medical, science, and public health professionals focusing on:
exercising safely in clubs during a pandemic,

how gyms play a significant role in keeping people healthy, and

the overall health benefits of exercise.
The article contains excerpts from Kenneth P. Moritsugu, M.D., MPH, president and CEO of First Samurai Consulting, LLC, and former Deputy Surgeon General and Acting Surgeon General of the United States, taken from his write-up published in Capitol Weekly, "Exercise Crucial Amid the Stresses of COVID-19."
Exercise is Crucial
In the midst of the COVID-19 pandemic, stress, fear, and isolation have severely impacted people's physical and mental health globally. Moritsugu notes that the number of U.S. adults reporting their mental health has been negatively impacted by the pandemic has increased significantly to 53% from 32% in March.
What can we do to reverse these devastating trends?
"Fitness plays a critical role in combatting the virus and improving people's overall physical and mental health," said Moritsugu in "Exercise Crucial Amid the Stresses of COVID-19."
"On the mental health side," says Greg Degnan, M.D., medical director of the Atlantic Coast Athletic Clubs (acac), "there is an equal abundance of literature supporting the benefit of regular exercise in the management of depression, anxiety, and even cognitive decline."
Lori Deemer, M.D. medical director of Hancock Wellness Centers in Hancock County, IN, and board member of the Medical Fitness Association, says, "Being able to get out and safely be active is so essential for remaining physically independent, relieving stress, staying connected relationally (which has been linked to overall mortality rates), managing mood, and, in some cases, staying sober."
"All of this underscores the critical need for regular physical activity—especially now in the time of COVID – for our country's physical and mental well-being," said Moritsugu.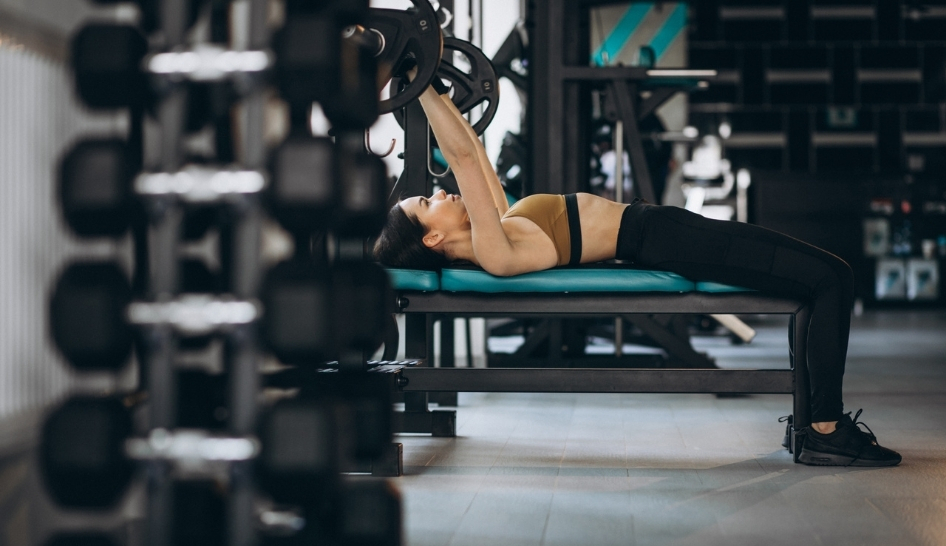 The safety and well-being of members, staff, and the community remain top of mind for health and fitness clubs. Clubs implemented safety protocols during the shutdowns and upon reopening, they continue to alter the guidelines as new research and information comes to light periodically.
"Many fitness centers are taking necessary precautions to do their part while also providing an essential service to the public—enabling Americans to take care of their physical and mental health," said Moritsugu. "In states reopening across the country, thousands of fitness centers have developed, in coordination with local and national public health officials, stringent safety and sanitization protocols to reduce the risk of spreading COVID-19."
Health Clubs Help America's Most Vulnerable Populations
"COVID-19 has vividly exposed our unhealthy lifestyles," says Robert Sallis, M.D., director of The Sports Medicine Fellowship Program at Kaiser Permanente in Fontana, CA, and chair of the Exercise is Medicine Advisory Board. "And it really is people who follow unhealthy lifestyles who are most at risk for serious complications from COVID-19...You go through the list of risks for dying or being severely ill from COVID-19 and you mostly find the diseases of inactivity."
Moritsugu agrees. He said, "Chronic health conditions impacting millions of Americans including obesity, hypertension, and diabetes can cause complications and significantly increase the chances of hospitalization and death for those who contract COVID-19."
Chronic disease is—and has been—a consequential issue in the U.S. Sixty percent of American adults have a chronic disease, and solely based on that, have an increased risk of hospitalization with severe coronavirus.
"Because we have not invested adequately in [the] prevention of chronic diseases, we have huge numbers of Americans who are vulnerable to COVID-19 because their immune function is eroded by underlying health conditions," says Russell Pate, Ph.D., professor of exercise science and director of the Children's Physical Activity Research Group at the University of South Carolina and coordinator of the U.S. National Physical Activity Plan.
In this case, we don't have time to put off exercise until it's convenient; the pandemic is not going to simply vanish. An MXM study concludes that 65.7% of Americans are likely to return to their health and fitness club—if consumers are comfortable, now is absolutely the time to do it. Exercise doesn't take much to make a positive impact.
"Researchers found that as little as 20 minutes of exercise can have anti-inflammatory effects that boost your immune system," Moritsugu said.
And for policymakers that are weighing in on which businesses are essential, Moritsugu says, "Most people don't have the financial ability or space to accommodate at-home fitness equipment, so policymakers should have an eye towards keeping fitness centers open…"
IHRSA continues to gather data, statistics, research, and commentary from top medical, science, and public health experts to show that health and fitness clubs are safe and can be part of the solution to the pandemic and Americans' overall health. To read more installations in this series, and hear what other experts have to say, search through the Medical Expert Series.